Apex Healthcare
Services
Your Personal Healthcare Provider
At Apex Healthcare we have a team of professional carers who are passionate about helping clients maintain and improve their health and wellbeing. We support a wide range of clients, from older adults, to client with physical disabilities, or mental challenges like dementia .  The care team's approach to supporting clients is viewing each individual as if they were their own family member, within professional boundaries. Focusing on traditional care core values and incorporating the latest technological Innovations to ensure clients' well-being needs are met. 
Our Personalised Care Services
Nightcare Services
We offer a personalised over night care service to individuals whose care needs extend beyond the traditional support hours. We understand the importance of over night care, especially for our elderly clients who are looking for the reassurance of having help to hand when family are not available. We aim to understand your unique situation and work with you to develop the support package that is right for you.
Live-In Care
Live-in care allows for many individuals to remain in the familiarity of their home whilst at the same receiving the one to one care required for them to continue to live in the comfort and privacy  of their home. Our Live-in care team have experience in caring for individuals with a wide range of care needs, allowing individuals to feel that they are safe still living at home.
If you or your loved ones need assistance with day to day care and support tasks such as cleaning, meal preparation, or laundry, our carers may be able to help. We take care of your personal home care needs to ensure your utmost satisfaction. As healthcare experts, we also take care of your well-being, allowing you to remain independent for as long as possible.
Dementia is a condition that affects people in
different ways. It has a huge impact on an
individual's ability to manage day-to-day tasks
independently. We offer a service aimed at
developing a care and support package unique
to each individual, ensuring they are safe and
cared for at home and encouraging them to
ersue the activities they love and enjoy doing
Loneliness can impact our health and wellbeing dramatically, and is often not seen as a problem in our society.  It not only causes  emotional distress but can also affect our physical health. Our care team know the value of companionship, the benefits of a simply cup of tea and a chat. We help you focus on the things that really matter in your life, and encourage you to socialise and enjoy the activities you once loved.
Our assessment services aim towards reducing risks by identifying the support you need. We balance independence and risk by working along side clients and family to identify risks with  their environment, daily tasks and recommend measures that will help  to ensure they can still enjoy living at home safely. All these assessments are carried out by our care experts who have a good track record of managing associated risks.
Reasons to Choose Apex Healthcare
Experts Carers
All our carers undergo a specialised training program to go above and beyond our client's expectation to ensure better physical and mental health.
Complex Conditions Care
Many conditions, such as dementia and stroke, can make your life miserable. We care for your loved ones to treat their complex conditions by putting off all their burdens.
CQC Regulated
Apex Healthcare Services Ltd has maintained a good quality standard and has also met regulatory standards.  We have been rated as  "Good" by the official regulation authority, "Care Quality Commission" (CQC)
Embracing Technology with our Core Traditional Values!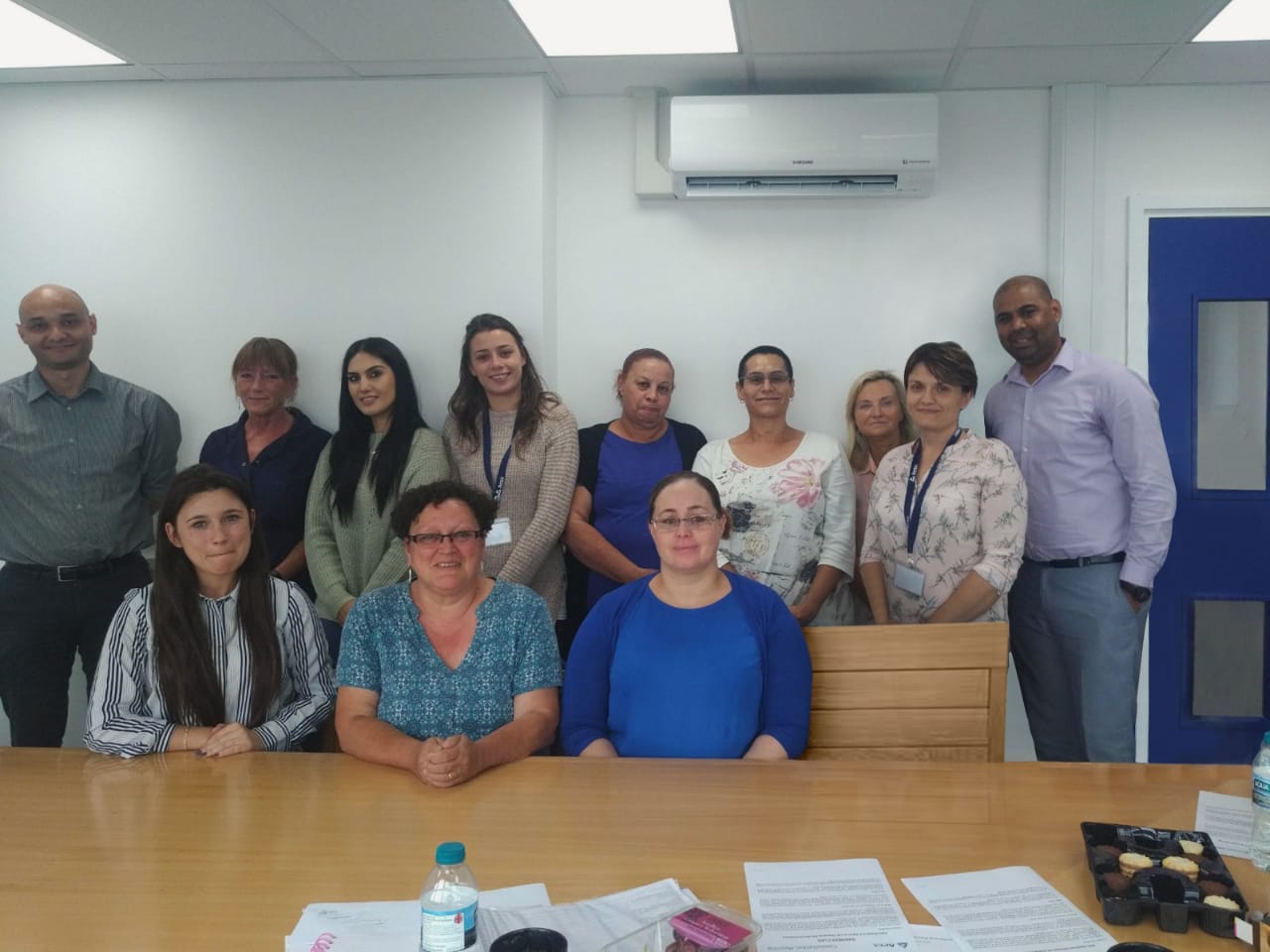 At Apex Healthcare Services Ltd, our "First and Foremost approach" to ensuring a professional care service is recruiting the right individuals to provide your care. This is then followed by continually working to equip and enhance the caregivers' professionalism through our tailored training programs. When recruiting individuals to join our care team, we look for individuals of good character who genuinely enjoy caring and supporting people. Individuals who will become part of our Apex Health Care family, working towards building and maintaining valuable relationships amongst the care team as well as with the clients they will support. At Apex Healthcare Services Ltd, we believe that these relationships will help us understand and meet client expectations.
— Our Team, Apex Healthcare.
Our Recent Client's Story
We have been very grateful for the care my mum has received from Apex over the last few years. The dedicated care staff, office and management team have enabled her to stay in her own home as her support needs increased. Apex have always provided her with the highest standard of care, going the extra
mile to look after her, supporting her to be as healthy and happy as possible. My mum very much enjoyed seeing her carers each day, and would enjoy chatting with them, while they were looking after her. The Apex team were always happy to adapt to her needs, and when her health situation suddenly changed, made more care available to meet her increased need for care overnight, meaning she could feel safe overnight at home.
I cannot thank Apex enough for how they looked after my mother. Knowing that she had such good care, meant that we could enjoy time together as a family and know that while we were not around my mum was as safe and well looked after as it was possible for her to be.
Apex have provided care services to our elderly mother since 2017. Their level of care service has always been excellent and reliable which is necessary for our elderly mother given her anxiety/stress and immobility conditions. Apex carers have been wonderful, I have no idea how they find their amazing
team but they are always ready to assist and willing to do the bit extra. To back the care team, the management and administration team are brilliant in their attention not only to the clients but also in contacting family in case of emergency, and providing extra cover at short notice. I recommend Apex to prospective clients without hesitation. Thank you to the manager, director and the staff team.
The care my partner has received from Apex has continued to be outstanding. My partner has a small team providing his care and two main carers providing the majority of the care. The carers are dedicated, patient and understanding. The carers treat my partner with the utmost respect at all times and
never rush him. They allow time for him to complete the tasks he wants to himself. Recently my partner had a rapid decline in health. Apex responded quickly to his changing needs. They liaised with Social Services and had arranged for an immediate increase to two carers per call. They ensured that at each call a familiar carer was present.
Have any question or want to book Care services for your dear ones? Please let us know through our contact page or call us directly on the number given below!
Some Frequently Asked Questions (FAQ)
Can I contact someone at Apex in an emergency or if I have a question outside office hours?
Are there any arrangements in place for when my carer is on holiday or is unwell?
Ans :Yes, we can arrange for an alternative carer, who will be aware of your interests, preferences, care needs and who will be equipped to provide you with the care and support you need for as long as you need.
Can you tell me a bit about your recruitment criteria when looking for a carer?
Ans : When recruiting carers, we are looking for individuals who are passionate about caring for people and want to make a difference to their lives. We also look for individuals of good character, with a positive attitude, who work well on their own and as part of a team. In addition to the above, all Apex Healthcare Service Ltd workers will undergo a comprehensive, tailored training program annually, to equip them with the skills and knowledge to provide safe and client centred care, thus assuring a high quality, professional service.
Do you regularly carry out checks on the quality of support your carers are providing?
Ans :Yes, we regularly carryout checks to ensure that carers are working in accordance to company policies and following good care practice. We also regularly meet with the team, to discuss performance, areas of concerns as well as acknowledge good practice.
What does it cost to get your services?
Ans : To determine the level of support you will need, we will come out to you and carryout an assessment to establish your care support needs. Following that we will provide you will a copy of our client rates that are specific to the support you need, e.g. either home care or Live-in care.  For more information, or to get a copy of our guide rates, please visit our "Contact Us" page.
Our Location
Apex Healthcare Services Ltd. Suite 4, 62 Portman Road, Reading, Berkshire. RG30 1EA (Corner of Portman Road and Wigmore Lane by Access Storage)