What is a live-in care?
Live-in care involves support from a trained carer that will Live in your home with you, helping provide and manage your care needs and being a companion at the same time. Offering you one-to-one personalised care in the comfort of your own home, thus maintaining your independence.
Who can benefit from live-in care?
People use live-in care in several different situations. You or your loved one can benefit from live-in care if you or they have any of the following care needs.
With special conditions like dementia, Parkinson's, or Multiple Sclerosis where round the clock 24-hours care is required. 

Respite Care- Short-term care to recover from the operation's complications.

Elderly Independence Support (Frail)

Health and Wellbeing- Long-term care to maintain the routine in an attempt to recover after any mental illness.

Emergency Care- to be delivered for having accidental conditions or sudden illness.

End-of-life care to help you enjoy every moment with no regrets left behind.

Rehabilitation Care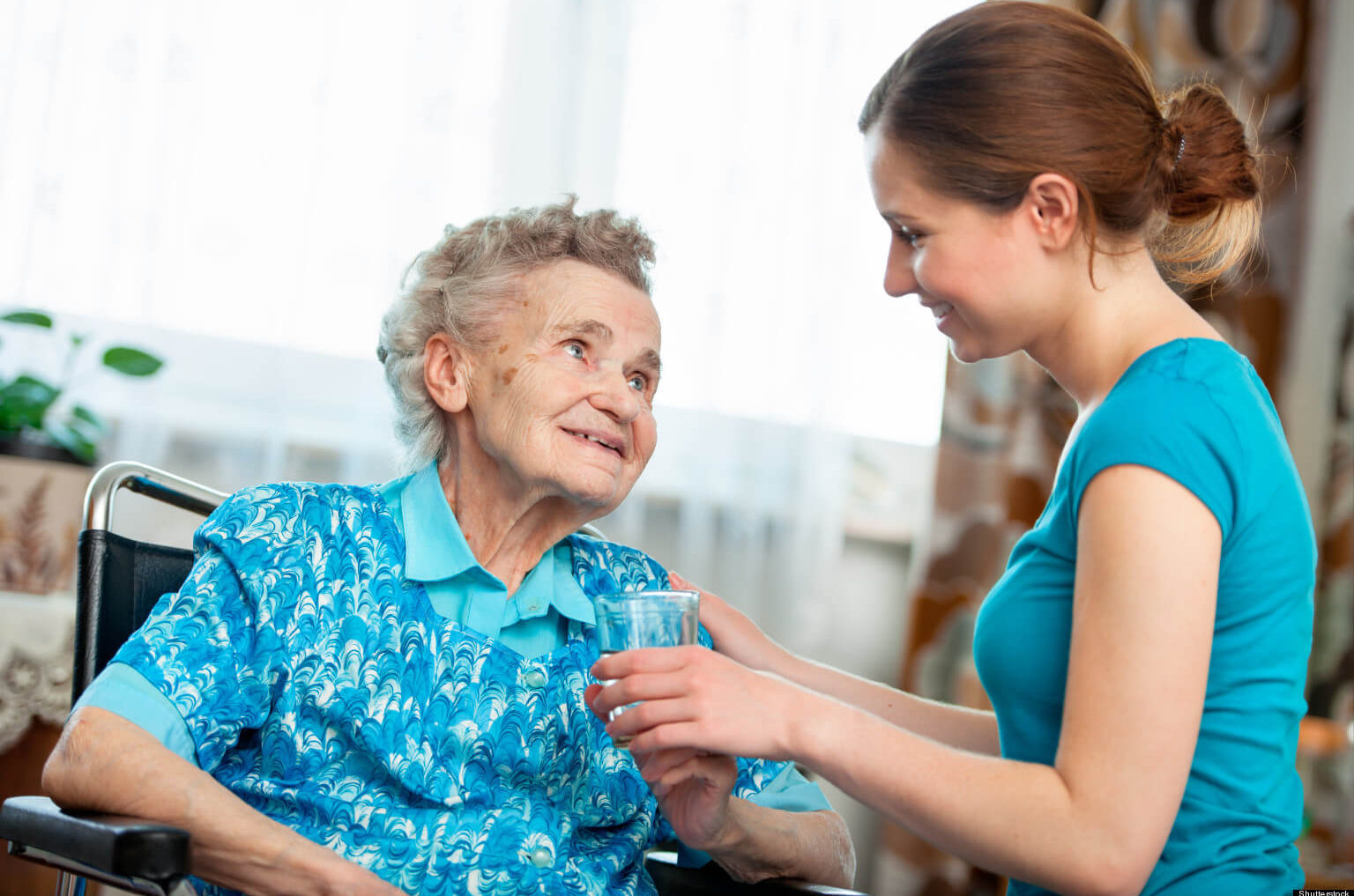 About us.
"At Apex Healthcare we have a team of professional carers who are passionate about helping clients maintain and improve their health and wellbeing. We support a wide range of clients, from older adults, to client with physical disabilities, or mental challenges like dementia .  The care team's approach to supporting clients is viewing each individual as if they were their own family member, within professional boundaries. Focusing on traditional care core values and incorporating the latest technological Innovations to ensure clients' well-being needs are met."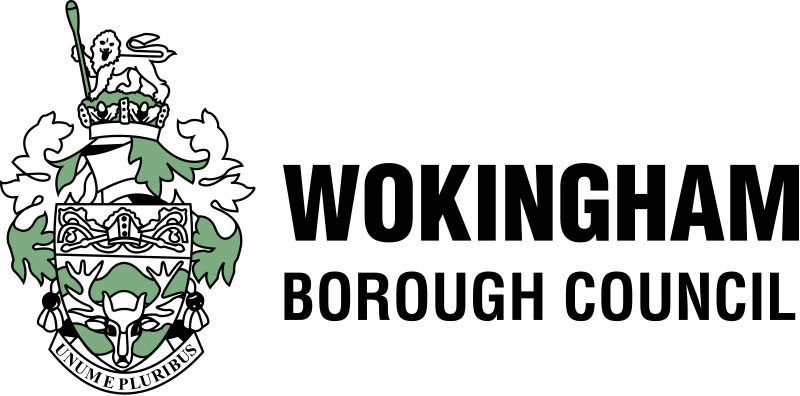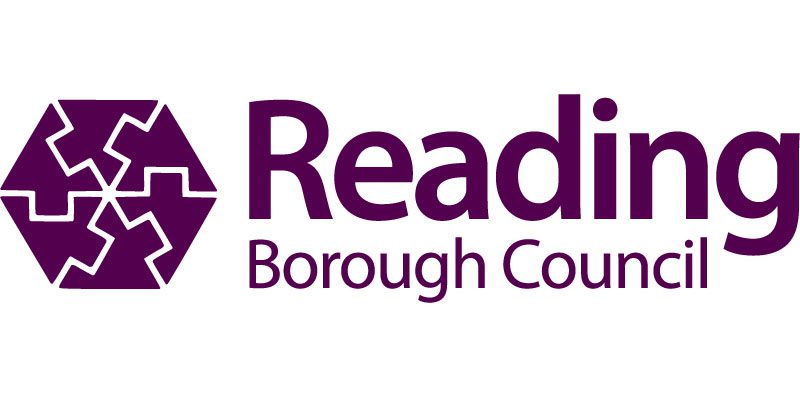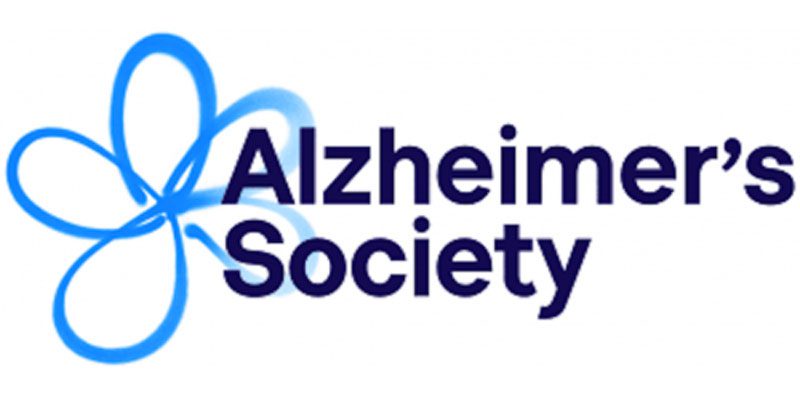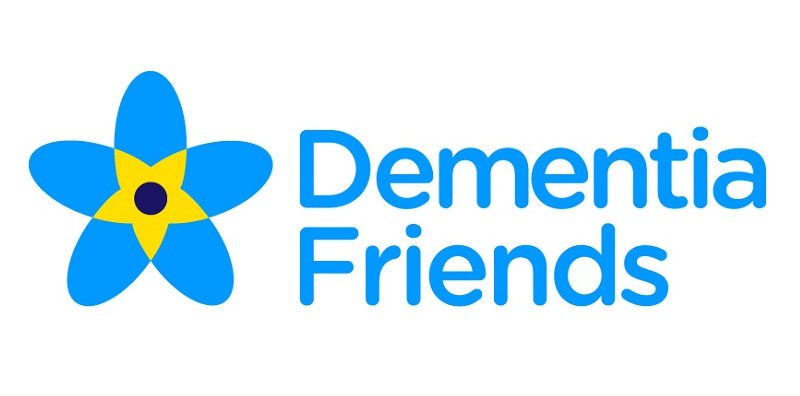 Testimonials
What Our Clients Say About Us
A clear difference has been seen in my dads' care since he began using Apex Healthcare Services Ltd. Prior to Apex, dad used other reputed providers, but faced different issues with the carers, leaving him anxious about having care.
Using Apex Healthcare Services Ltd, and their well-trained, professional, and friendly carers has transformed dad's life, putting him and us at ease. When visiting him now, we feel relaxed knowing that someone is with him who will truly look after him."
We were very unsatisfied as my mother was residing in a care home with dementia, unhappy, not exactly receiving the type of care she needs.
But now, with the transition of being cared for under the live-in care service from Apex Healthcare Services Ltd, she is satisfied, happier, and at ease, being cared for in familiar surroundings. Seeing her back at home makes us happy too.
Testimonial on how our service has led us towards a "Good" CQC Rating.
Apex Healthcare Services Ltd has been delivering high quality and trustworthy service to live-in care clients in the Reading area for over 3 years.
Our care service is tailored to meet our client's preferences and needs, enabling them to maintain a happy and healthy life. It is our responsibility to make sure that our client need's are being met to the best of our ability, allowing them to maintain their freedom and comfortably reside in their own homes.
We are proud to let you know that with the support of our well trained and self-motivated live-in care team, our care for individuals with special conditions (i.e., dementia, Parkinson, Multiple Sclerosis, stroke care, cancer care, or palliative care) has proved vitally important and has contributed towards the improvements in our client's well-being, while enhancing the quality of their lives by supporting them to remain in the comfort of their homes.
In addition to this, for those living with complex medical conditions, those with mobility and frailty challenges or those needing extra care to recover from an operation, our dedicated Care Lead Team works with various healthcare professionals in the area to ensure health outcomes are met so that improvements can be made with each day.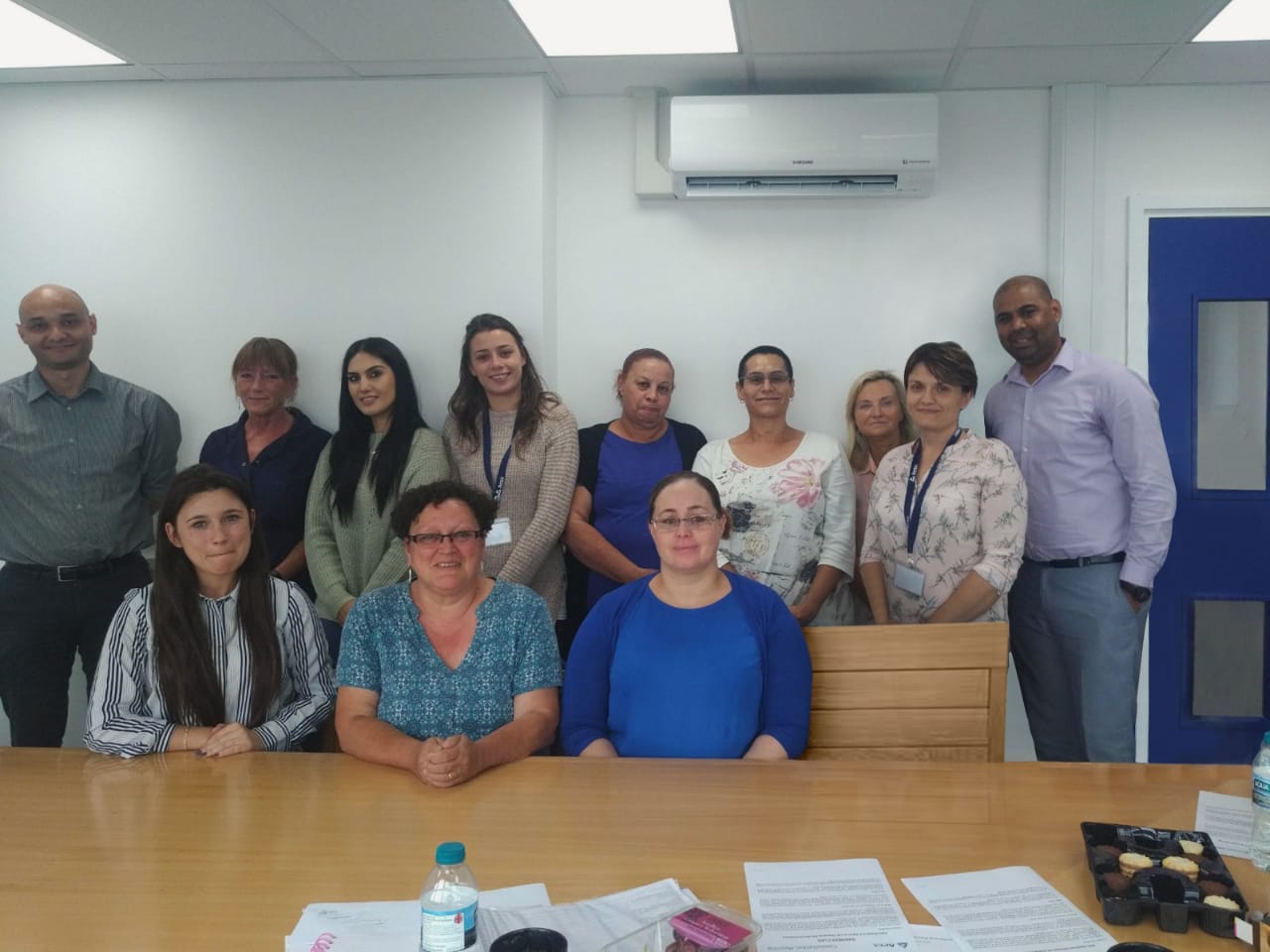 A message from our team.
"At Apex Healthcare Services Ltd, our "First and Foremost approach" to ensuring a professional care service is recruiting the right individuals to provide your care. This is then followed by continually working to equip and enhance the caregivers' professionalism through our tailored training programs.
When recruiting individuals to join our care team, we look for individuals of good character who genuinely enjoy caring and supporting people. Individuals who will become part of our Apex Health Care family, working towards building and maintaining valuable relationships amongst the care team as well as with the clients they will support. At Apex Healthcare Services Ltd, we believe that these relationships will help us understand and meet client expectations."
– Apex Healthcare
What is included in our live-in care service?
Live-in care is a term for highly personalised one-to-one care. A
t Apex Healthcare Services Ltd, our live-in care services include:
Personal Care
The care team provides discreet and sensitive personal care such as bathing, dressing, applying creams and continence care.
Assisting you to manage your medications:
An expert carer, helping you with your medication management, helping to ensure the correct medication is taken at the right time.
Maintaining your health at home by working with Local Healthcare Professionals:
While responding appropriately to your changing health, the care team make the necessary referrals to local healthcare professionals to avoid unnecessary and frequent hospital visits, maintaining your health at home.
Conducting social arrangements:
The care team will work towards finding activities you might be interested in and want to attend.. For example, encouraging you to engage in social events or getting you to your social appointments and or activities.
Establishing a clean environment:
The care team will guard your home by keeping up with the cleanliness standards you always have.
Providing you with a companion:
At the same time, the care team is a reliable companion who understands this stage in your life and provides you with emotional support.
Ensuring your safety in moving around the home:
We work with specialists like occupational therapists to recommend techniques and equipment that will enable you to remain safe and active within your home to minimise falls.
Getting you connected in the community:
Knowing how important it is for you to remain connected with your local community, the care team always supports you in maintaining a healthy relationship with the community by helping you visit churches, clubs, groups, garden centres, cinema or even walking around a nearby park.
Keeping up with your dietary needs:
Our carers will work with you to prepare meals the way you like them and help you follow a particular diet, if any. 
Caring for your dear pet:
The care team will work to ensure your beloved pets are taken care of as well. They are regularly groomed, fed, taken to any appointments and taken out for regular walks.
Why choose Apex Healthcare Services Ltd for live-in care?
Besides receiving tailored care from our well-trained care team, the other benefits of live-in care services from Apex Healthcare Services include:
Use of technology:
In comparison to other live-in care providers, we considered the need for technology to provide you more advanced and break-free care. For this, we have invested in incorporating market-competitive technology, "TEC" alongside traditional care values to ensure efficiency and thus helping us achieve your satisfaction. 
This technology provides help for:
For Family members:
This technology allows family members to access important information about their loved ones' care and reassure them simply with technology usage, offering a transparent and instant insight into our services. 
Improving Partnership Working:
The care team will monitor daily care records, working on changes in care plans, monitoring diet and hydration, and administrating medications to make sure they are taken as prescribed.
Moreover, this online community serves as a platform for the carers to network, share their knowledge and best practices of care, and to support each other to give the best possible care
While incorporating technology helps the care team to connect the clients with their family through video calls, keeping them connected and helping to alleviate the feeling of missing out. 
Improving Health Outcomes:
With the use of market-competitive technology, considerable improvements can be seen in our client's overall health and well-being with each passing day. 
Assisting with technology enables our carers to predict future risks and any modifications needed to shape the care structure to maintain your health effectively. 
For Example:
One of the major factors in moving to hospital care is UTI (Urinary tract infections). And so, our "Technology-Assisted Care (TEC)" approach using the technical equipment helps our carer to notice signs of such infections beforehand and to continue working towards solutions and even avoiding their chances of it occurring.
Moreover, the combination of our TEC and traditional care helps us maintain your dietary needs, prevent falls, and reducing the possibility of hospital visits or readmissions.
Encouraging overall well-being with our technology-assisted, well managed, and "CQC" regulated care service, help us meet client's expectations.
 Choosing a carer
At Apex Healthcare Services, after carrying out an assessment of your needs and discussing your preferences, the team is able to work with you and your family to ensure that your needs and requirements are met and closely aligned with your wishes, interests, needs, and preferences.
In rare cases, if a carer appears to be unsuitable for you, we would work to place a carer that best matches your care needs.
You can rest assured, that all carers are employed and trained by us under the supervision of experienced managers and regulation of the Care Quality Commission.
Mrs J's Client's story.
Living with dementia may mean "change" for individuals and their loved ones.  
Mrs. J is a client who was diagnosed with dementia. Mrs. J is currently living with her husband, who is providing the support to maintain her independence and well-being. Unfortunately, Mr. J had a fall, resulting in him being hospitalised. At the time he was admitted to hospital, a live-in carer was arranged to aid Mrs J. The live in care was requested to provide all the support needed to maintain Mrs J independence and wellbeing. 
After about 3 weeks, Mr. J was discharged from hospital. On Mr. J's return the live-in carer due to leave and things continue as before. However, due to the injury he experienced, his mobility and dexterity had decreased. This resulted in the need for support for both Mr. and Mrs. J. The live-in carer continued to stay with them to provide the needed care: supporting Mr J with things around the house and assisting Mrs J with emotional, reassurance and cognitive support. 
Two years on the live in still continues providing support for the couple. During this period a regular routine has been build for all resulting in better family relationships, regular meals, personal care being maintained, medication, social events, with less health or wellbeing concerns. One of the beneficial routines includes, Mr & Mrs J doing manageable exercises every morning. This has helped maintain physical and mental wellbeing. (The exercises include chair exercises, walking, stretch bands). When family and friends visit now they mainly spend quality time while building memories. As they feel they feel having the live in care in place ensures mum and dads daily tasks and overall wellbeing are taken care of. In addition, most importantly that the couple's independence is maintained. 
Today, the couple couldn't be happier with their current live-in caregiver. Their family is also at ease, knowing they are always safe and cared for. 
We feel we can offer the same experience for you or your loved one, if live in care is required.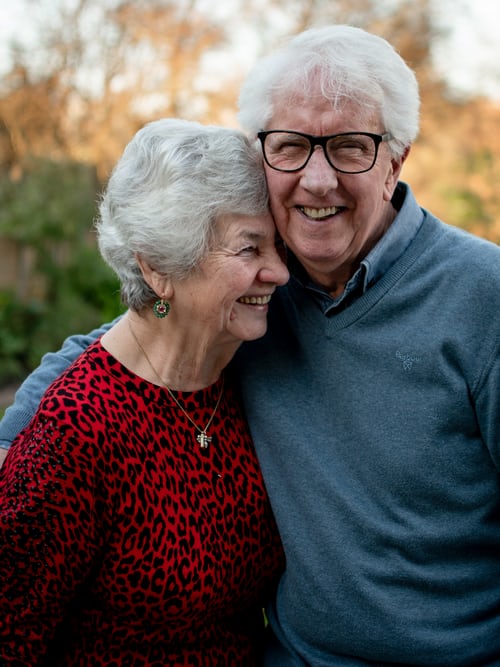 What surveys say in favour of live-in care?

At some stage, aging adults find it challenging to manage day to day tasks as they once did. They come to discover their need for additional help and support. A potential long-term solution to this could be looking into a personalised care and support service that may provide reassurance when living alone at home.
Another option could be looking at moving into a care home, where individuals are cared for collectively under set routines in contrast with the personalised care option delivered to individuals in their homes, which is often referred to as live-in care.
 According to a survey led by the "Live-in care hub," 97% of the elderly participants preferred living at home when given a choice. One fundamental reason for this was that it gave them independence, freedom, and a sense of familiarity that, aside from the support from a carer, also helps them easily cope if suffering from conditions such as Dementia or Alzheimer's.
In particular, when looking at couples, live-in care proves to be the best option to consider when looking to get a care service at home. Because, in most cases unlike a care home, it allows them to remain together as a loving couple, avoiding the possibility of being split into different sections in a care home. Furthermore, this care service is a cost-effective option compared to paying for two separate packages in a care home.
In light of the above, live-in care is becoming the most attractive option for individuals who may or currently need this kind of support while continuing to live in their own homes and receiving care, maintaining their independence and enhancing the quality of life.
Pricing.

How much care might cost is one of the most frequent worries when planning for yourself or a loved one. This is further emphasised when you take into account that everyone has distinct demands and that the care market can be complicated in terms of pricing structures and service patterns.
Due to this Apex Healthcare Services Ltd. provides you with a customised live-in care package, starting from only £950.
We will complete an assessment using set criteria to establish a clear price, depending on the support needs. 

(Please a brief example of some of the criteria used to determine the appropiate support and rate).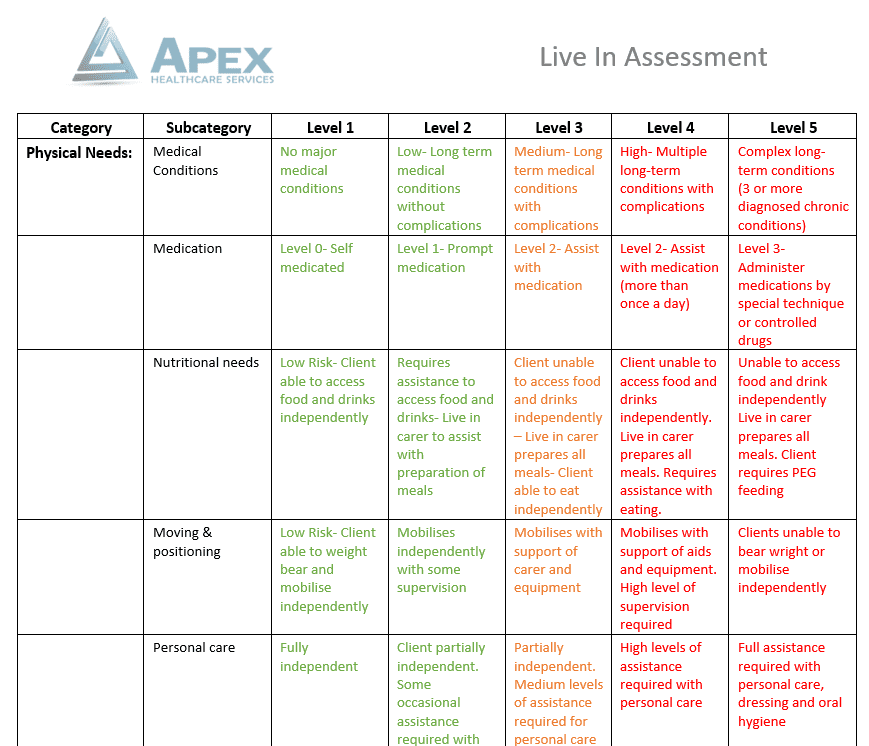 Contact Us.
If you have a question, need extra information or anything else, just fill in this form and we will contact you shortly or get in contact with as at 01183913542 or by email at admin@apexcare.info .
Frequently Asked Questions
Will I need to make any preparations prior to a Live-In carer starting my care?
Live-in carers will need a room with general facilities, to rest, and an internet connection to help them report your care records, as they are obliged to do so, for a better assessment and monitoring of their assigned responsibilities.
In the case of meals, we often recommend, if you are comfortable with it, for the live-in carer to share meals with you, as this encourages companionship. However, if this is not suitable, other arrangements can be made. The carer is entitled to a 2-hour break daily, to be taken during a period you are comfortable with, typically during the afternoon, once all tasks have been done and you are resting or while family visits. If you cannot be left alone over these 2 hours, alternative arrangements are made at such intervals.
Is there any alternative when my carer has holidays?
Yes, we know consistency is vital to the continuity of care, ensuring the best quality of care. Keeping this in mind, you are allocated a team of two carers that will work together to ensure that they have a rotation that will enable them to cover each other breaks. Additionally, we firmly believe that there must not be a communication gap between you and us. Therefore, we schedule and plan such things to give you and your family reassurance.
Do you offer discounted rates for couples?
Yes, here at Apex Healthcare Services Ltd, we offer a cost-effective deal for elderly couples, as you pay collectively rather than separately, unlike at a care home.
Why it is important to have "CQC regulated" care?
It gives you the reassurance that the standards of care are maintained by the care team particularly the carers and managed accordingly.
How is the live-in carer selected for you?
Compatibility is the most significant factor to consider while selecting a carer for you who, along side caring for you, will engage with your hobbies and interests being a good companion, and ensuring a pleasant environment in your home.
What could I be charged for live-in care?
Our charges constitute in two ways:
1) Single: Standard Rate is £950 per week dependent on assessment. (7 days)
2) Couple
Minimum, depending on the assessment.
For example:
[Our prices for comprehensive support from a live-in carer start from £950 per week for a single person and £1,375 per week for a couple.]